have i mentioned how much i adore southern sunshine? seriously, the north is gorgeous... totally eye exploding beautiful, but there is something so familiar and magical about a sunny day in the south.
today we were blessed with some beautiful rays, a slight chill in the air, and much needed away time. it was amazing.
we made a quick stop into one of my soon to be favorite places
Toad Hall
. located in cooper young,

i fell in love with the lovable decor all over the shop. these little pillows stole my heart ♥
and i could go on all day about the other pretties i found!
these hand painted paper mache' trays... some gorgeous mercury glass vases and these sweet little outdoor tables....
after some eye candy we braved the closest thrift store we could find, it was packed. seriously. did everyone decide to go thrifting today, i figured they all had the flu or something. but i still found a goodie or two that thanks to my sweet chef came home with me. and then we purelled like crazy people because im a closet germaphobe, and seriously... dont these people all have the flu?!
thankfully the chef had the foresight to plan a quick ice cream/fooseball/whole foods outing as well, just as the sun was starting to set...
oh, and this chocolate. holy shiz. you heard me. holy. frackin. shiz.
i want to sing this... "ollliivvvve & siiiincllllair!" my eyes and my taste buds are happy.
how was your saturday? do anything fun?
oh.... i almost forgot! i was invited by the super sweet
created by laurie
to go blog hopping this morning, so of course i joined in! you should spend the rest of your weekend checking out a few of the links over on her blog! you wont be sorry! And thank you for the invite Laurie! ;)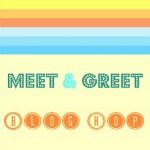 talk to y'all soon!
{teehee, all southern and stuff}